How to Make a Cute Layered Illustration Using Cricut
Aug 02, 2022
Do you love cute illustrations and have a Cricut machine? Follow my step-by-step tutorial on how to make a layered illustration. They are perfect as artwork for a child's room or for anyone who love rainbows, like me!
Prefer watching this tutorial instead?
Supplies:
This is what I use in this tutorial, but it does not mean that you need the exact same supplies (paper / pens / paint). Feel free to experiment with other options and see what works for you. If you find anything that work better for you, please reach out and share :)
iPad :

Procreate for sketching (and free downloadable template)
Affinity Designer for vectorizing

Cricut Design Space for drawing and cutting

Paper: I use Canson Watercolor 140lb/300g (I like how thick it is and because I use watercolor it's a great match for me)
Pens (05, 01, 005 )
Watercolor paint and brushes (optional)
Pencils (optional)
Cricut machine (mine is a Maker)
Fine-point blade
Cricut mat, standard grip
Pigma Micron 05 pen with adaptor (I bought mine on Etsy) OR Cricut pen and holder
Washi tape (optional: if your mat is getting less sticky use the tape to secure the paper)
Step 1: Sketch in Procreate
My sketch is available to download if you want to follow along.
If you are doing your own sketch be mindful of how the elements of your drawing will be. While creating a layered illustration, it is important to think about what will be in on top of what, which would cast shadows and create the effect of depth. When you are done, export your drawing as JPEG for the next step.
---
Need some additional inspiration for nature drawing? This book has you covered.
---
Step 2: Vectorize -Your Sketch in Affinity Designer
Import your sketch into Affinity Designer (or other vector graphics editor).
Start by setting the size of your frame with a square (6x6) and the opening of the scene with an ellipse (4.5).
Fit the sketch into the ellipse.
Draw the shapes of the clouds, sun, sunrays and rainbow. Make sure the curves are closed and no points are twisted.
Duplicate the square and ellipse, select 1 square and 1 ellipse and merge, this creates our 1st layer (Red).
Select the duplicated ellipse and resize to 5 inches. Select the 5 inches ellipse and duplicated square, merge them, this creates the "Layering 1" layer (Green).
Duplicate the "Layering 1" layer (green) at least 5 times (1 for every clouds touching the "1st layer" circle opening + 1 for the sun rays).

Step 3: Cricut Time!
Make a new project and upload the SVG files into Cricut design space. Resize your project as you wish, Mine is 6x6 to fit my frame and then ungroup.
Organize all your layers around your space, 1 layering with 1 element. First layer, rainbow, sun and sun rays on the side.
Steps for setting the cuts and draws:
1: Select the shape that will be drawn and edit them to "pen" instead of cut
2: Offset the pen shapes (0.05)
3: Weld the offset to the layering ( except for stand alone rainbow, sun and cloud) and edit those welded shapes into "cut".
4: Attach each "pen" to the corresponding "Cut".
Make sure all your Cuts and Pens are attached and everything looks good. Click on "Continue" and select your machine.
Settings:
I found that the "Heavy watercolor paper" preset of the design space was not cutting evenly. For some parts, the pressure would not be enough to cut through, so I made my own custom setting.
Try on your machine with a piece of scrap and see if it cuts all the way through. If it doesn't, here are my settings for "Canson watercolor 140lb/300g" :
Cut pressure : 341
Multi-cut: 2x
Blade type: Fine- point blade
Load your tools and paper. Press Make it!


Step 4 : Add Details and Assemble!
Now time to add details. I started by adding some cartoony faces on the sun and some clouds (in hindsight I would do the painting first :D)
Add color! If you used the cricut pen, avoid using watercolor (the cricut pens are water based and will bleed if used with watercolors. if you must use water based pens, make sure not to paint over the lines). I used watercolor and some color pencils.
Finish by adding more line details on the sunrays and rainbow.
Once you are done, it is time to glue. When gluing the layers together I'm always careful that all edges and corners are aligned.
For the sun, rainbow and clouds, I use scraps of paper between them to create some distance.
And Voila!
---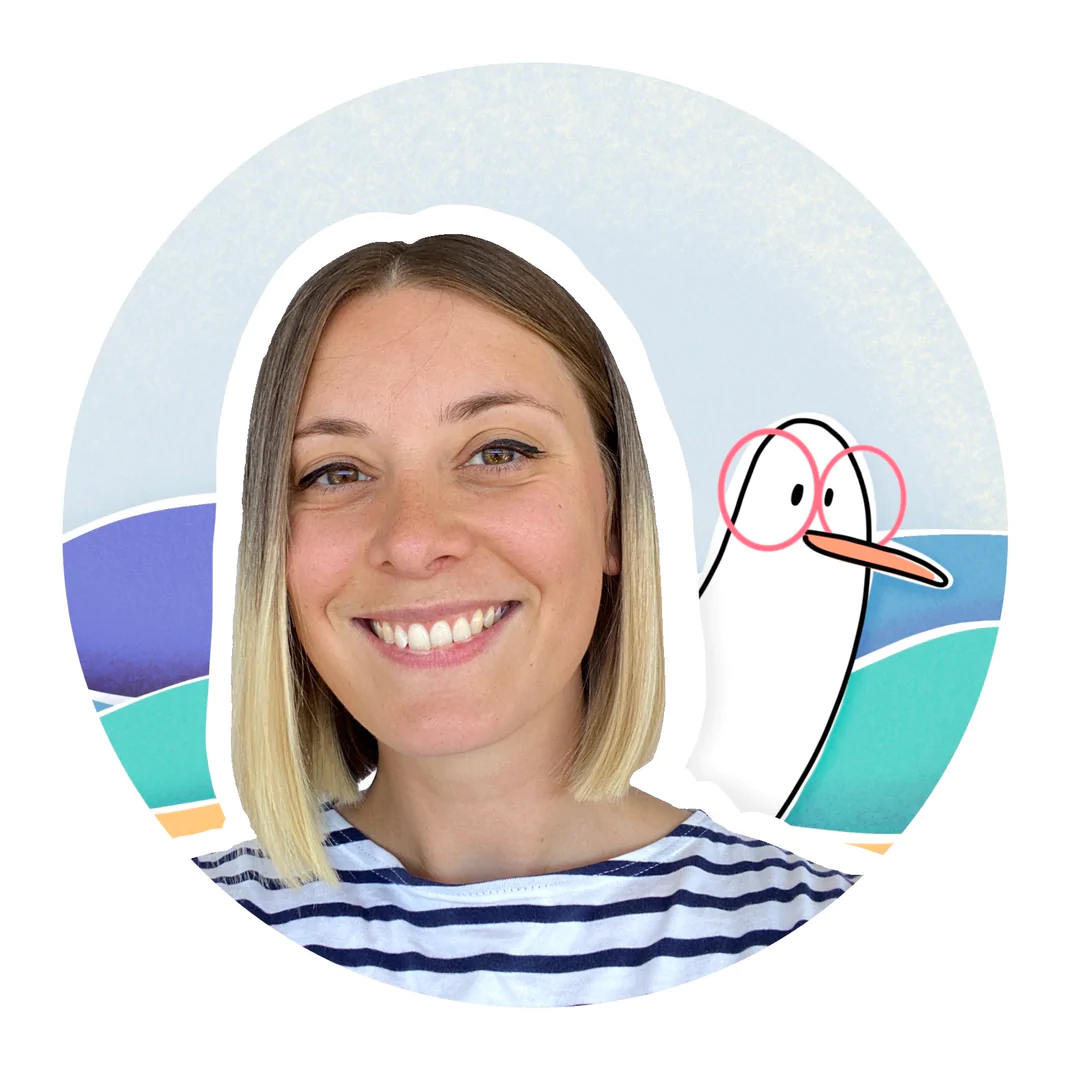 Claire is a French artist living in sunny California. She always loved to draw and her fascination in 3D animation led her to study art and computer graphics. For the past 7 years she has been a full time mom and discovered the joy in combining her charming illustrative style with the Cricut cutting machine to create layered illustrations as gifts for friends and family.
In April 2022 she opened an Etsy store to start selling her artwork and accept commisions.